Located in the center of the San Fernando Valley, Citrus Commons is a new creative campus to live, work, and play. Citrus Commons is the most walkable and bikeable campus in Sherman Oaks with 3.75 acres of accessible open space and a balance of residential and community services.
Neighborhood-serving restaurants, retail and wireless connectivity will make this campus a place to interact with family and friends or get some work done en plein air. Publicly accessible parks and landscaped walkways link the surrounding community with the Los Angeles River, connecting Sherman Oaks to the rest of Los Angeles. Residents and office employees can take a break and enjoy shopping and retail minutes away at the adjacent regional shopping mall or on Ventura Blvd. Meander through our two parks and landscaped courtyards where you will enjoy the sound of soothing water features. Bike racks, walkways and bus stops enhance public transportation and make Citrus Commons a hub in Sherman Oaks.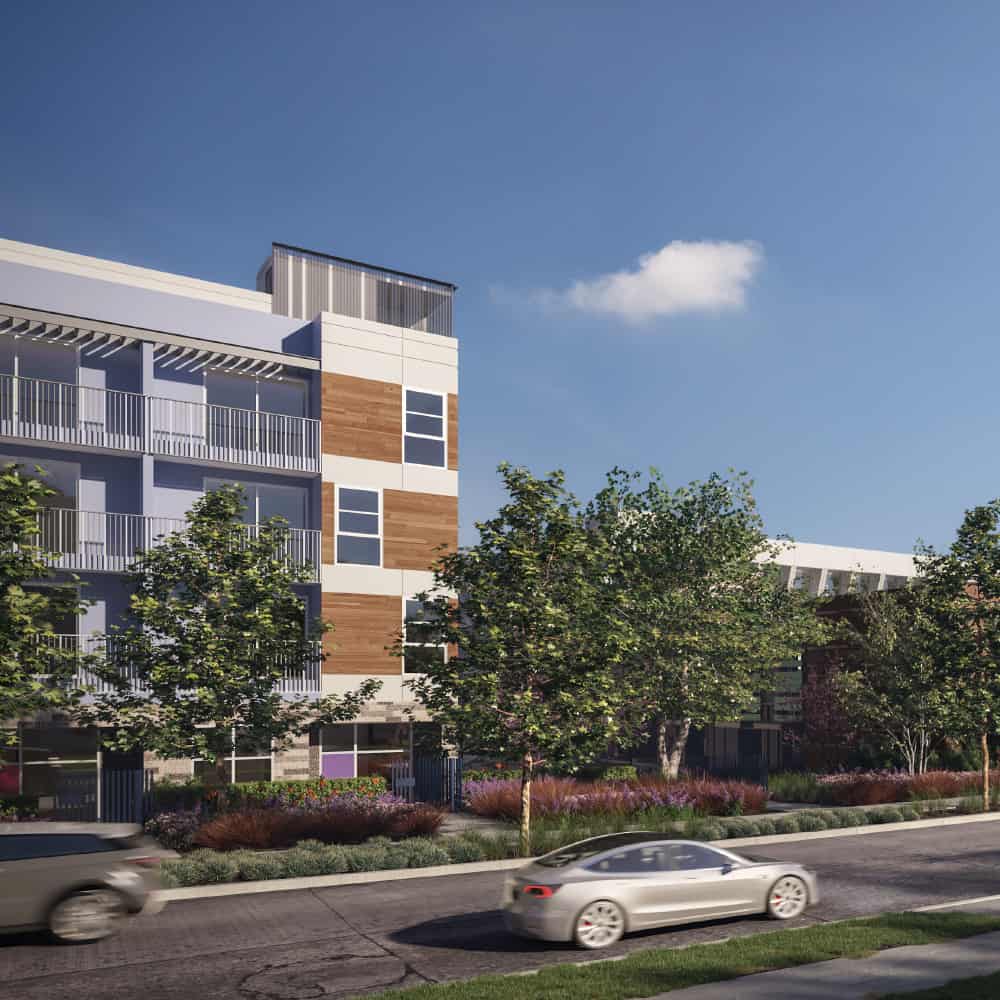 Pursuing LEED Gold certification, Citrus Commons is a sustainable community for residents and the community of Sherman Oaks alike. Each aspect of the community is thoughtfully designed with sustainable practices in mind so you will love where you live. Come explore some of the shops, grab dinner with friends, or pick up some necessities at the specialty grocer. You won't have to worry about parking as there will be plenty for residents, shoppers, office associates, and visitors.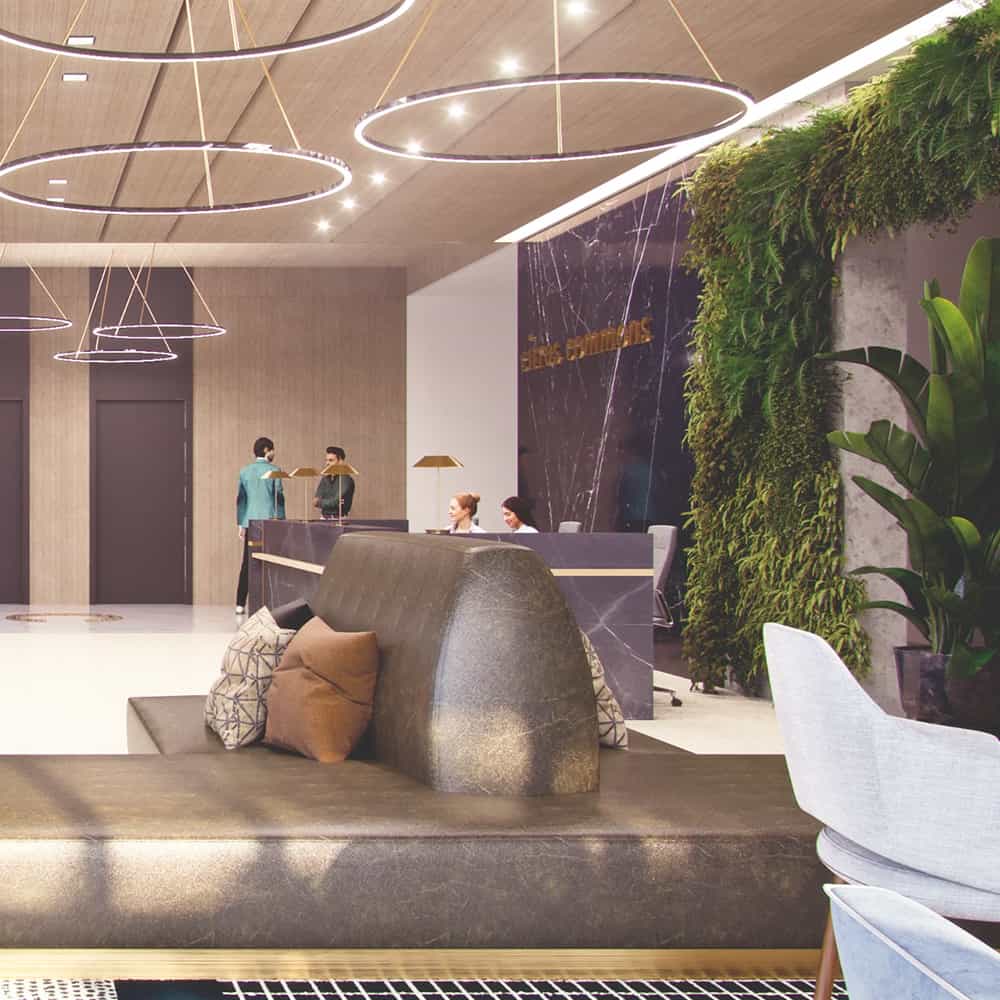 Community Site Plan
Select a for more information: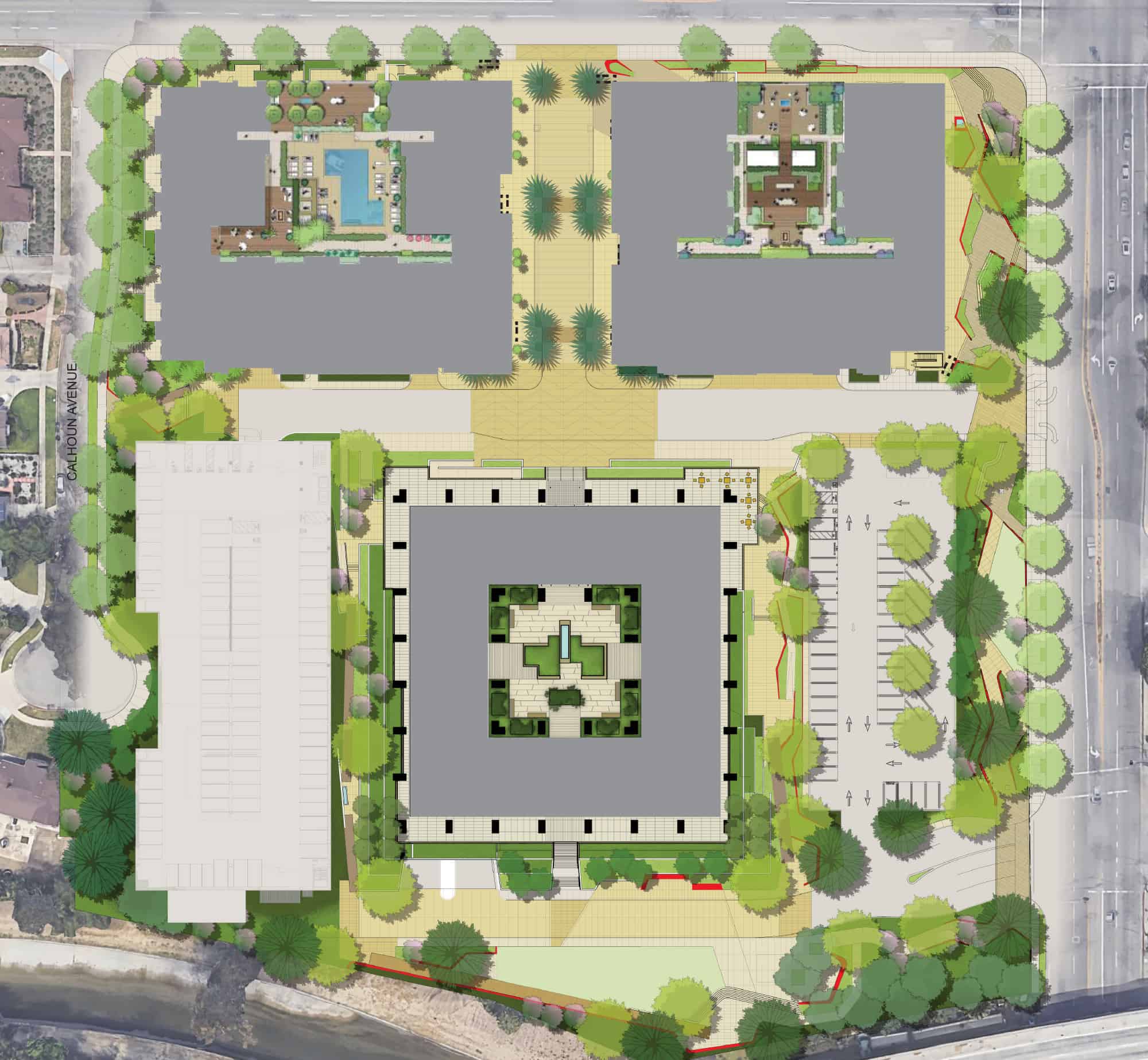 Boutique
Coffee
Leasing
Office
Apartments
Retail
Retail
Retail
Specialty Grocer
Apartments
Retail
Retail
Parking Structure
Creative Office
Building
Parking Lot
Hazeltine
Park
Riverfront Park/
Open Space
There is a site plan displayed on this page showing the location of buildings for apartments, retail, and office space, as well as, parking, parks and open space located at 14130 Riverside Drive, Sherman Oaks, CA 91423. For a detailed description of the layout, please phone 844-712-1070 for assistance.